Very few movies, however, are actually
about
empathy. It is rare that, in the text projected onto the big screen, we are asked to consider the machinations of cross-person understanding or how the emotion actually works.
Makato Shinkai
, the Japanese animator, has bucked this trend with his latest, deliriously romantic new feature
Your Name
.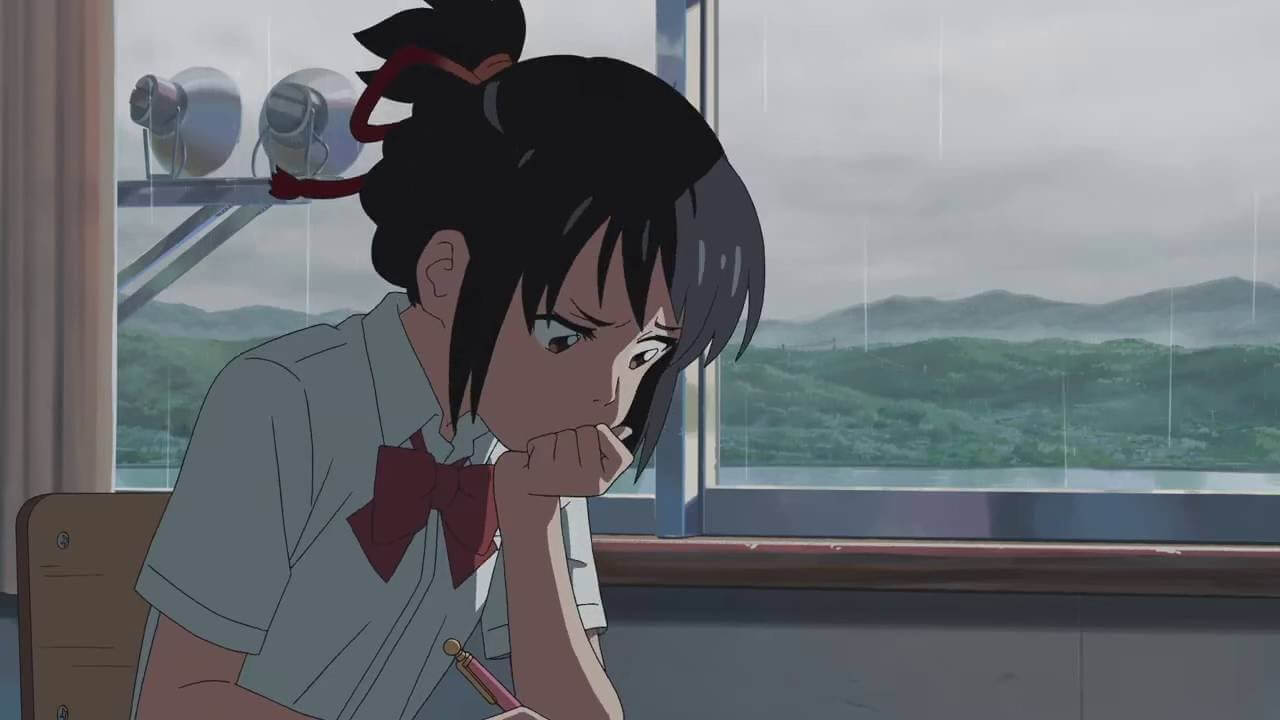 The switches, which grow in frequency and last on each occasion for the entirety of a waking day, see the pair struggle to act out each other's life appropriately. Long shifts at work, familial dedication and assigned societal roles, cause our protagonists to stumble and fail. Ingeniously, though, they each tutor the other by leaving notes and tips in each others' phones and in notebooks to guide one another through their tricky teen existence. As their connection becomes greater, their brings entwined, Mitsuha and Taki desire to finally meet each other. A comet, hurtling towards earth, brings their plan into peril - will our duo ever come face to face? Has fate interjected itself to bring them together? Or to keep them forever apart?
On paper, the body-swap genre provides the perfect framework to investigate the idea of "walking a mile in someone else's shoes". Yet, for the most part, any attempt to really investigate the notion of empathy naturally found within these tale's premise has been eschewed in favour of broad comedy of slap-stick and misunderstanding. In either version of
Freaky Friday
, for example, any attempts at understanding the lives of another are shallow and superficial.
Your Name
, however, is a film which presents to us a growing and ecstatic empathy found in the hearts of two lovestruck teens - in doing so, it fills the audience with the same emotions, too. The intimate manner in which Shinkai presents to the audience the struggles of his heroes - both the mundane, every day troubles and the expansive, star-struck romantic malaise found inside them - presents us with a rare opporutinity;
Your Name
doesn't just allow us to watch a love story, one borne of intense empathy and hope, but to actively experience it. As we see Mitsuha understand the world through Taki's eyes, we observe her life through her soul whilst we engage with Taki's hopes and dreams too.
Boasting some of the most astonishing, finely detailed animation ever created (I defy you to find any landscapes and depictions of natural beauty which rival this), Shinkai has further embellished his reputation as
the man to watch in Japanese cinema
. This love story, one which is closer in tone to the animations
Brave
and
Brother Bear
than the live action movies we associate with the body swap genre, represents one of the high points in film of 2016. Its a movie which radiates over you, fills you with glee, and reminds you of why you love cinema in the first place. This is special.