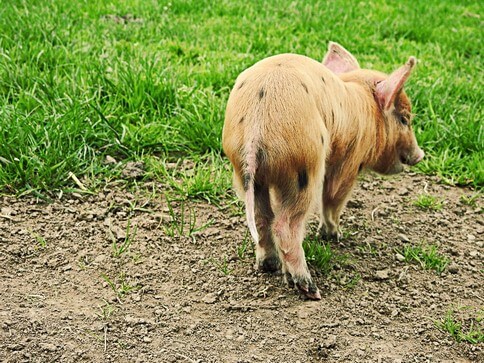 Recently I've taken a sabbatical from writing here at the Totality. (I'm sure you've all missed me dearly dear readers).
During this time, something profound happened – not only did I decide to revisit the vegetarianism of my past, I decided to take an even bigger plunge. I was to commit to living an entirely plant-based diet.
The reason for my conversion to veganism is I've been unable to deny the cruelty inflicted on animals by human beings for no good reason any longer. I previously thought refraining from eating the creatures I share earth with would be enough (or, for some time, being a reducitarian) but seeing footage from the dairy industry convinced me that I can, in no way, endorse industrial agriculture and the evil practices it inflicts upon billions of animals per year, out of emotional and intellectual incuriosity. I've opened my eyes and decided to get animal woke.
So, apart from acquiescing to the stereotype of being a vegan who simply can't exist without telling each and every person they meet about their lifestyle choice, why have I decided to write this post?
Simply, it is this – my veganism will dictate everything I do from now on and that will impact any future posts on this blog greatly. Veganism doesn't just mean staying clear of meat and dairy, it is a commitment to live one's life cruelty-free and, in order to do that, I will no longer be involving myself with any animal products in any way. This, as a fashion blogger, means the way I write will have to change. I cannot endorse products made from, or containing, animals.
So, for example, this will effect which items I chose to write about and show-case. It's hard to look at a bag without thinking about how the leather used to be a most beautiful animal. That bag was made from materials torn from a cow's carcass – an animal with a mum and dad, hopes and dreams, a rich inner life, and friends and enemies. No matter how well-designed, I can't look at a bag or a pair of leather shoes and find them somewhat crass at the very least, vulgar at the worst. The same is true, to a lesser degree, with wool – I cannot and will not wear products which have exploited animals in any way shape or form.
I do hope to include more vegan updates later on but, for now, I hope this quick update will suffice and explain my new editorial guidelines. I know I can't undo the harm my diet, clothes and attitude has had in the past for animals but, for some time now, and for the rest of my life, I hope to do all I can to live ethically.
Thank you for reading.